From start to finish, we can help create, build and market your business brand, products and services. Expand your online exposure, increase traffic and connect with your customers. Conceive, Believe and Achieve Your Goals with Ohio Web Agency.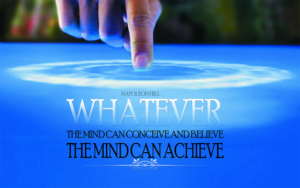 We are a local Columbus Ohio web design and marketing agency focused on helping local businesses achieve their goals. As a full service marketing agency we have the ability to help your business grow both online and offline. We also specialize in building mobile responsive websites that are search engine optimized so your customers can find you even when they are on the go. We offer comprehensive marketing strategies that get your brand, product, service and message out to those who matter to you and your specific industry. Our targeted consumer marketing methods make sure you are not wasting your Ad budget on an audience that is outside of your industry market.
Did you know that Google is sending emails to webmasters telling them that they will now be penalized in their search results with a lower ranking if their website is Not Mobile Responsive? A lower ranking in search engines = lower traffic to your business and we all know that results in lower revenue. Well, here at Ohio Web Agency you don't have to worry as Every site we build is Mobile Responsive. Yeah, we build them that way from the ground up so your site will be easily accessible to your customers regardless of what device they are using. Also, if you were unfortunate enough to have a non mobile responsive site designed by someone else we can help you as well by building you a new site that is 100% mobile responsive compliant so you don't lose your traffic.
Allow us to help you and your business achieve your goals and Contact Us today for a FREE Consultation! We know what it takes to win online.
Like Us on Facebook.
Follow Us on Twitter.
Ohio Web Agency on LinkedIn.