We Build Landing Pages That Convert

When designing Landing pages it is critical to apply a great deal of attention to detail. We can help you design and structure your landing page so it is effective and purposeful.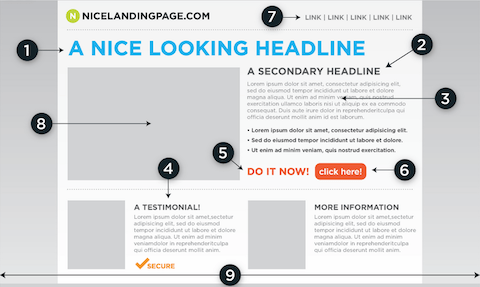 A Landing Page is a page designed with a very targeted "call to action" in mind. This call to action could be something as simple as clicking on a specific link, purchasing a particular product or service or simply enticing the user to fill out a lead capture form with their contact information. Landing pages can be especially useful when running email marketing campaigns, allowing you to send a specific segment of your email list to a page that is specifically targeted for that particular group's interest. This is why Landing Pages are typically designed for a single call to action duty and can be a great help in both lead generation and conversion optimization.
When designing a landing page, attention to detail is extremely important. Not only can we help you with your landing page designs, we can also help you test various versions to help you get the highest conversion rates possible. Contact us to learn more about our conversion
optimization services.
Landing Page Design That Converts
We Will Help You Get The Most For Your Money!
Popular Posts
OUR SERVICES